Netflix Messed Up Big Time With Formula 1: Drive To Survive Season 3
Last week Netflix finally released their long anticipated Drive To Survive season 3 which has been said to cover all the top stories from last years Formula 1 season. With so much happening like Hamilton equalling Michael Schumacher's world titles, George Russell getting his chance in a Mercedes and so much more probably making it one of F1's most unforgettable seasons ever. However, Netflix failed to cover some of these top stories and seemed to only care about creating drama in the sport rather than an in depth look of the sport.
Last year was one hell of a year for Formula 1. With so much happening all in just 17 races, of course us fans couldn't with for the third season of Drive To Survive to release showing us all the behind scenes of some of the seasons biggest stories. However, unfortunately that was not the case. Any Formula 1 fan who followed last season and watched Drive To Survive season 3 will know that Netflix hardly covered any major story at all and only focussed on a few key topics throughout the show and even created their own drama which never happened in reality.
Throughout the last two seasons of the show, Netflix have been widely criticised about over dramatizing Formula 1 than it actually is. From this season especially, it seems like Netflix haven't really cared to much about showing an in-depth look into the world of Formula 1 but care more about creating drama wherever they see fit. Okay, I understand they did showcase a few key topics which were some of the most talked about areas such as the whole Racing Point brake duct situation, Mercedes DAS system and Romain Grosjean's horrific crash at the Bahrain Grand Prix. But they still missed out on Hamilton winning his seventh world title equalling Michael Schumacher's record, George Russell making his debut race for Mercedes and the Fittipaldi name returning to F1 whilst filling in for Grosjean for the last two races of the season.
I will give it them though, the show makes the sport look like a blockbuster action movie and brings new a whole new audience who might not have been into Formula 1 or motorsport before but are now after watching the series. So I do respect the series in that manner as its a fantastic platform to promote the sport and showcase what its all about to the world. However, what Netflix have also done is they have manufactured conflicts between drivers which never actually happened in reality just to create entertainment and drama for themselves. Now that's something I don't agree with. At all. Red Bull Racing driver Max Verstappen has also said in the past that he doesn't agree with the show by saying "I didn't like that at all. Because a lot of it is fake. I know what I talked about with my engineers." in a interview on his YouTube channel.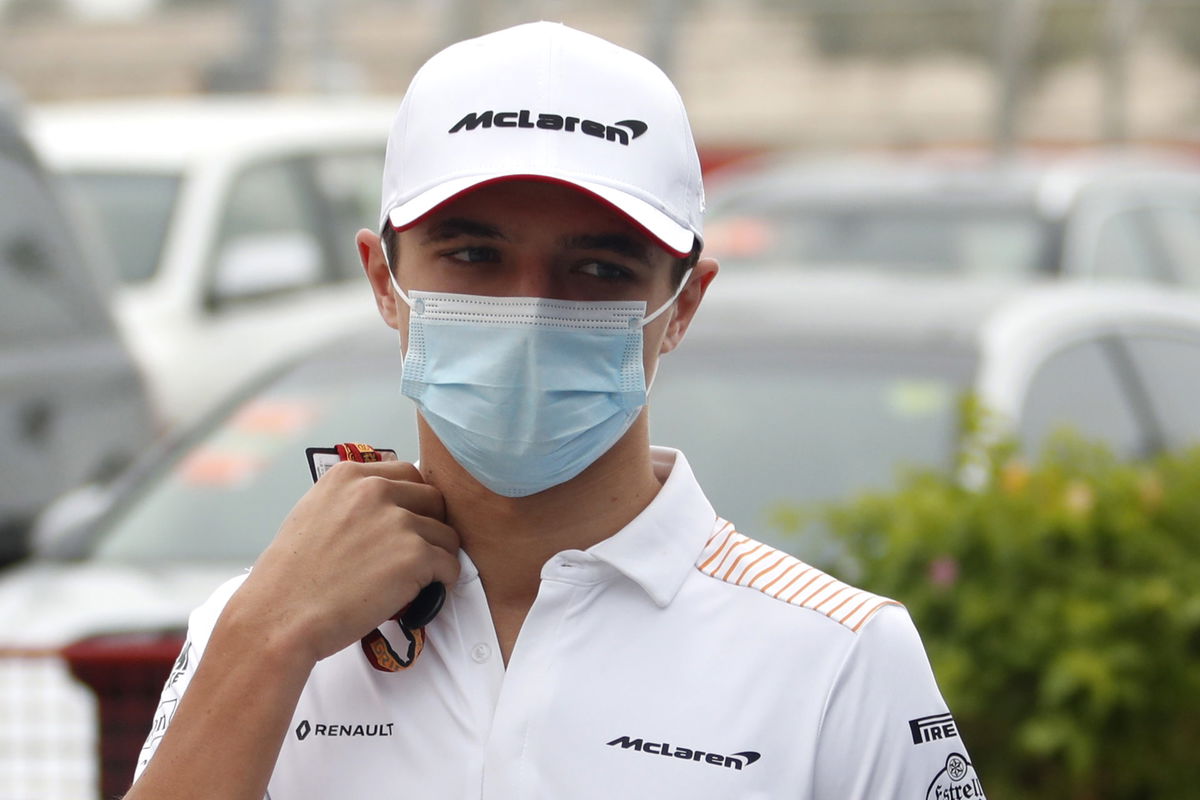 In one episode, it focused on McLaren drivers Lando Norris and Carlos Sainz whilst at Austria. For instance, during showing us their race at the Red Bull Ring, it showed Lando Norris and Carlos Sainz going side by side round a particular part of the track. Whilst that was happening, they showed team radio from Lando at the same time and you could hear him complaining about the car next to him turning in on him. To anyone, this seems like Lando is complaining about his teammate turning in on him however, for the fans who watched the race you'll know that this is not the case. Lando actually said this to a different driver during a different part of the race. So what Netflix have done here is that they have taken some team radio from a different part of race, when Lando was trying to overtake another driver, and used it here instead to make it seem like the two teammates collided which never happened at all and the show has completely created drama between the two McLaren drivers which never happened. In my opinion, this is unacceptable and I don't understand why Netflix feel the need to fake various parts of the show just for entertainment instead of showing the sport for what it actually is.
I can't lie though, I enjoyed the episode based around Bottas showing his journey as he wins the Russian Grand Prix and has he overcomes the criticism of him being the slower driver than his teammate, Lewis Hamilton. As well as that, even though it was great to see more of the drivers who don't really get talked such as Antonio Giovinazzi about as much as the others do. But really it would have been even better if the show focused on George Russell's appearance in a Mercedes and Hamilton winning his seventh world title.
All in all, I really don't agree with the way Netflix have presented this season of their Drive To Survive series. With the 2021 season expected to be just as exciting with three new rookie drivers, 23 races, two rebranded teams and even closer racing I just hope that Netflix can salvage their show in season 4.