Spider-Man: No Way Home Teaser Trailer Reveals Some Rumors We Have All Been Waiting For!
Earlier today the first teaser trailer was dropped for Tom Holland's third Spider-Man film in the MCU, Spider-Man: No Way Home, and boy was it good. From the trailer we finally learnt that Doctor Octopus and the Green Goblin, who first showed their appearance in Toby Maguire's Spider-Man series, will all be making their MCU debut in the movie. So what else can we expect from it?
Just one day after a leaked trailer was shown across social media appearing to be the new Spider-Man trailer, we finally get the real thing just a day later which is probably one of the most highly anticipated trailers all year. We finally, now have an insight into what our neighbourhood web slinger will get up to this December and believe me it looks Christmas will come early this year when the film hits the cinemas December 17th.
Following on from the events of Spider-Man: Far From Home, Peter Parker is still laying low after his true identity was revealed to the world by Mysterio and also framed for his death but don't worry he still has MJ by his side. Since everyone now knows his real identity, the police are on the lookout for him and is soon arrested for Mysterio's death. Peter's close family and friends are taken into questioning and and he now wants to do anything to make it go away which happens to be where Doctor Strange's part comes into play.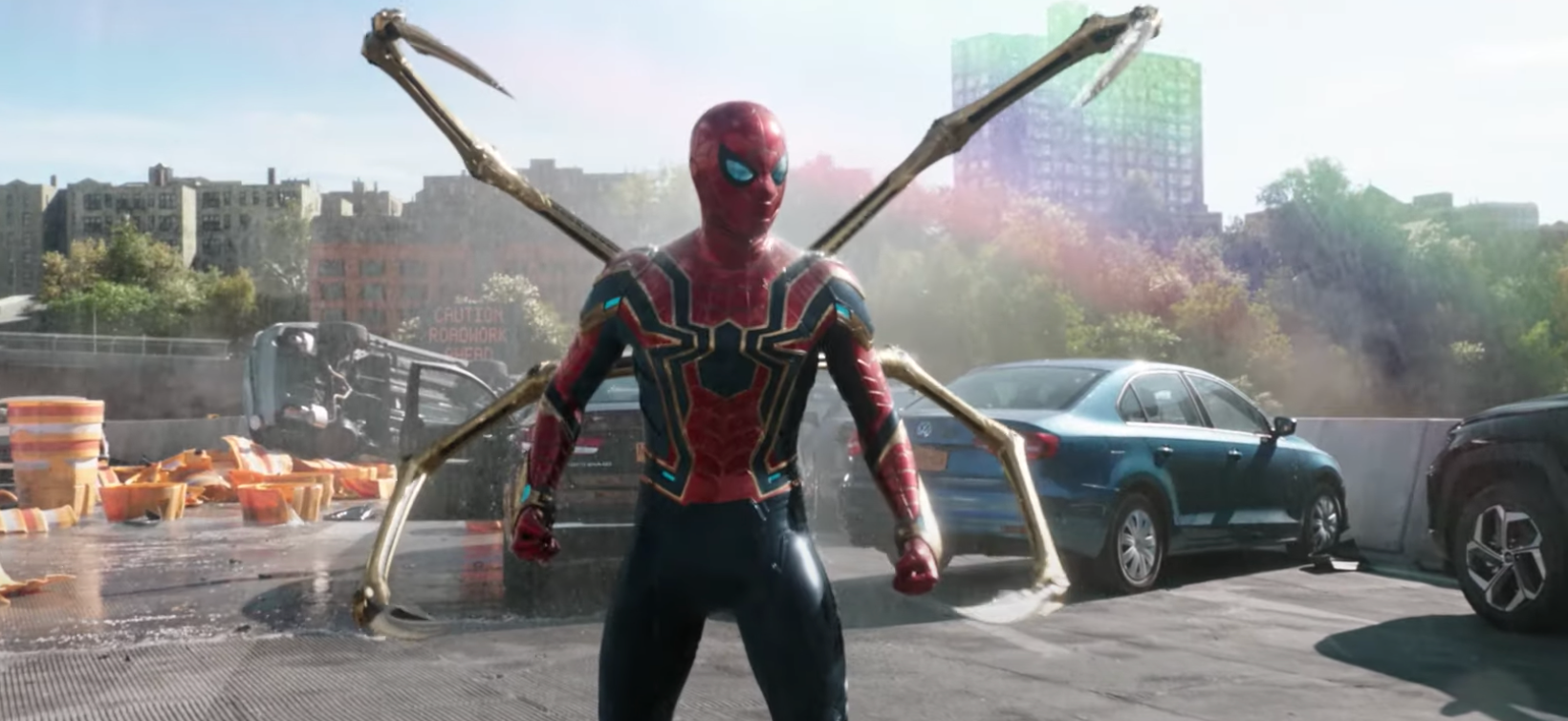 Further into the trailer we see Parker seeing help from Doctor Strange about the current situation. So Strange proceeds to perform some sort of spell which may travel back in time and make everyone forget who Peter really is. And in classic Marvel fashion it ends up going wrong and the two seem to disturb the flow of space and time. So could this finally be a glimpse into the MCU multiverse? I'm happy to say it is! And I'll explain why later.
Because of Doctor Strange and Spider-Man's unsuccessful attempt at time travel, it seems to have opened a gateway into the never ending multiverse. And from what we've learned over at DC, the multiverse opens up a whole range of crossover events now and that's exactly what we're getting over here. With this in mind comes the return of two famous Spider-Man foes we know from the past. Making their entry into the MCU is the Green Goblin and Doctor Octopus all the way from Toby Maguire's Spidey universe. So somehow a gateway into space and time must've allowed these two villains to stroll on through the multiverse and end up in the Avengers universe. Now this is getting interesting. Up to now, we still haven't seen the Green Goblin but do know for 100% that it is William Dafoe's Green Goblin from Maguire's Spider-Man movies as we heard the villainous laugh of Dafoe's character and also his iconic pumpkin bomb. Dafoe's return to Marvel may come as a shock for some people as he has remained quiet about it for all this time.
We've talked about the Goblin now lets move onto Doctor Octopus. From what we've seen in the trailer the villain will make a grand entrance (like he always does!) and end up having a battle with Tom Holland's Spider-Man at some point in his iron spider suit. We don't really know much more apart from we get to see Alfred Molina's character in the trailer unlike Green Goblin. Now I do have to say, doesn't all this sound like the perfect setup for Marvel's classic Sinister Six seen in the comic book days? Therefore, could we see all members of the force once again but in the MCU along with Electro and Sandman as they have had appearances in Toby Maguire's and Andrew Garfield's Spider-Man universe respectively.
The two classic Spidey villains making a return may potentially setup Toby Maguire and Andrew Garfield returning as now it is a huge possibility because of the villains from their respective universes entering the MCU. However, as of now there is no sight or mention of them whatsoever and if I'm being honest we probably won't heard about it for some months now. My personal theory is that we will see all three uniting this coming December because everything just adds up perfectly for it.