Fast And The Furious 9: The Fast Saga – MOVIE REVIEW
Dom Toretto, Letty and their son are finally living the live they have always wanted. Off the grid and in the middle of nowhere with nothing around them but themselves. However, as we all know danger lurks around every corner and so Dom and Letty along with their crew are once again forced to save the world from a highly skilled assassin who is in charge of a world-threating plan which so happens to be Dom's long lost brother.
The ninth instalment of the Fast and Furious franchise is finally here and yes, it is as crazy as it looks. From giant magnets, cars swinging in the air and flying through space maybe these are getting too far fetched now. But even if that's the case, its still a hell of a lot of fun to watch. Just by watching the trailer you can tell how much of a over-the-top mayhem extravaganza it is when Dom and Letty are soaring through the jungle being chased by "giant magnet planes" and someone they manage to grapple their car from cliff to cliff which just shows you how much the Fast franchise has come along nowadays.
With that being said, I still really enjoyed it despite the negative reviews and reactions that the film was getting. So don't let negative reviews get you down as it does depend on peoples own preference this film as half say its terrible but the other half say its amazing. Even if your just a fan of the genre then you'll still be on the edge of your seat all the way through as well as the fans of the series but one thing I do have to say is that its nothing like the original Fast and Furious films as they were all about fast cars, shootouts and car chases but now its developed into something far more futuristic. The nostalgia of the classics tries to come through in F9 with the fan favourite character Han returning after his supposed death back in Tokyo Drift but for me it doesn't really work and I'm afraid that we might not see anything like the classic Fast films again. However, it was still a fantastic surprise to see Han return.
You know by now how much I go on about how much I love seeing character development in films and this one is no exception as well explore more of Dom's family and backstory. With the addition of Dom Toretto's brother Jakob Toretto joining the line-up played by John Cena it was great to see how these two fit into the story together and how they got to where they are today. At the start of the film we are greeted with an opening scene of Dom and Jakob helping their father at his race where an accident has a knock on effect and two go their separate ways after an altercation after the race and leads them to where they are right now.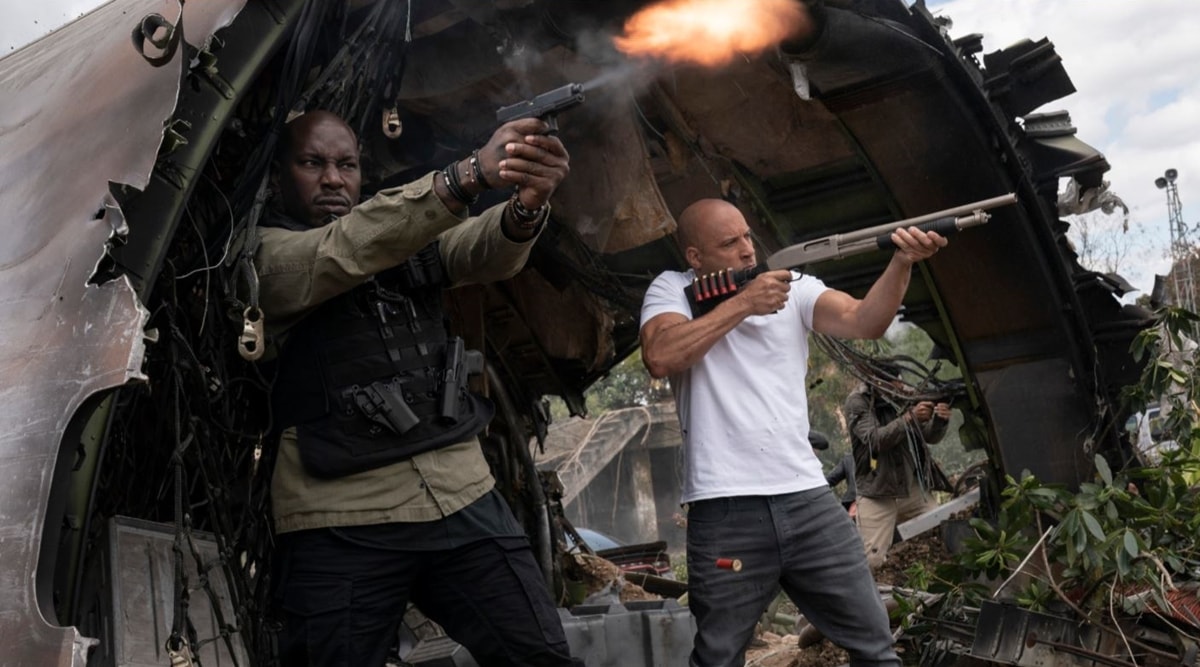 Along with the addition of John Cena's new character making his entry into the series, all the fan favourites and familiar faces are still here and back better than ever before. However, for this film Dwayne Johnson's character Luke Hobbs wasn't present. But I don't we will have long to wait until we see him again as with a speculation of another Fast movie or the possibility of the second confirmed Hobbs & Shaw movie coming out next due to a post credit scene featuring Luke Hobbs' frenemy Deckard Shaw. Nonetheless, despite what people have said about the film I still highly recommend watching it as it is still an all out action movie with everything you expect it to be and more even if it has steered away from the classic feel of the Fast movies.