Wizarding World Gold New Annual Gift
Well its now been a year since the release of the Wizarding World Gold membership for Potter fans and things have changed alot. Since then its now known as the Harry Potter Fan Club Gold and as part of its annual free gift for members, Christmas has now come early for subscribers as they have now released their new annual free gift for all members.
Last year, gold members received their first free gift from the subscription which was their very own personalised Keys & Curios journal and a special postcard with J.K Rowling's original drawing of Hogwarts. However, this year they have gone with something a little different. As some of you may know, as part of the membership experience it offers you the chance to collect various pin sets and exclusive ones only available at participating Wizarding World locations. So this year, members who renew will be given the chance to order their free pin set for absolutely nothing.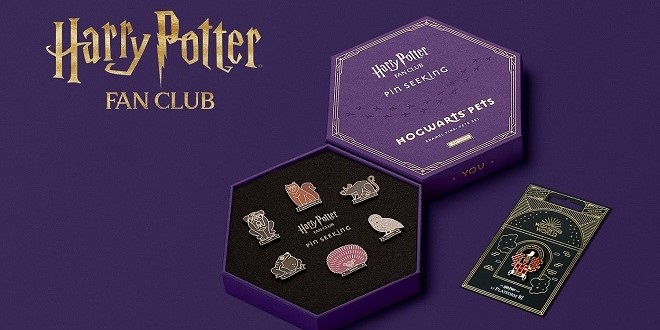 This set is based off some of the best known creatures and pets in the Harry Potter universe and also includes a souvenir pin from one of the six participating Wizarding World locations such as the Harry Potter Studios or The Wizarding World of Harry Potter.
If that isn't enough already, members who renewed their membership between November 12 and December 13 will also receive a £20 coupon ($20 for US members) for the Wizarding World.