What Are the Everyman cinemas like?
If you haven't heard of them already, Everyman cinemas are a unique experience whilst you watch your movie almost feeling like you're the VIP. For me, there're the new upcoming cinema chain who could seriously challenge all the other top cinema branches out there in the UK. Trust me if you haven't heard about them before, then once you finally hear about what they are all about your entire cinema experience will be changed forever.
So a few weeks ago now I travelled to Leeds to experience the Everyman cinema located inside the Trinity Centre. Even though its my second time visiting it now, I was still amazed as I were the first time. As mentioned before, the Everyman cinemas offer a completely new and unique screening experience where you will find nowhere else. Not only that but its also something different to enjoy for a change rather than our usual theatre showings in our local cinemas. Just a brief explanation incase you don't know what they are.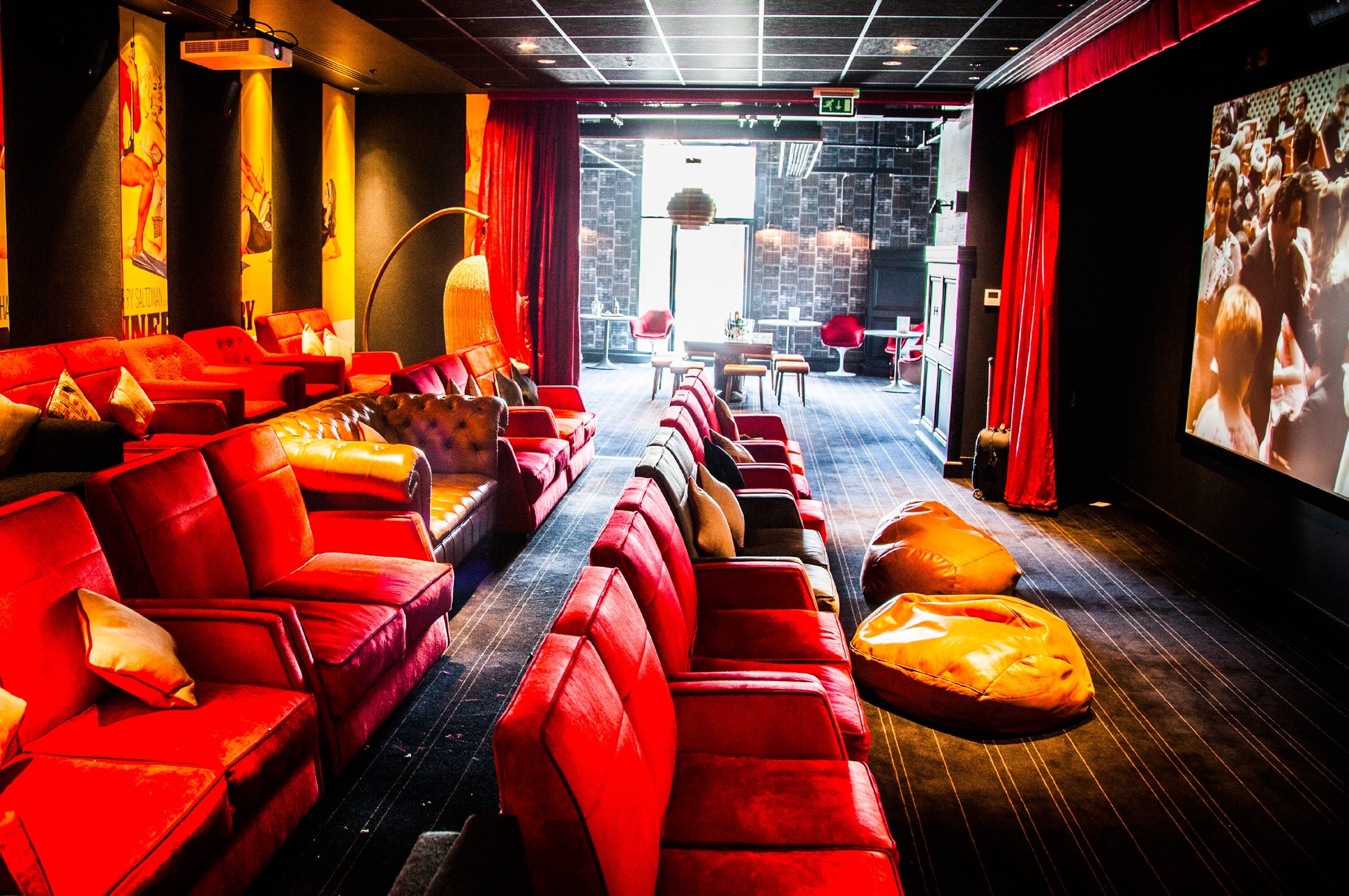 Everyman cinemas offer a more high end take on the classic cinema experience. Instead of the old boring getting popcorn and sitting down in your seat ready for your movie to begin. This time, the Everyman experience gives you the chance to order your food beforehand from a restaurant style menu and have your food delivered to you right to your seat. Sounds amazing right? The only thing really that I can fault about it is that there doesn't seem to be enough of them around the country. Of course this is could be due to a number of factors such as financial and finding somewhere to put them.
So now onto the next huge point. What is it actually like inside one of the Everyman screens? Well the cinema room itself looks like you've just walked into an exclusive VIP lounge. The seating are some of the most luxurious sofas I've seen ever. Especially in a movie theatre. In every screen you'll find loads of comfy double red sofas to get make you feel at home with a small table beside for your food. Of course as well for the one individual they also have smaller seating with the same level of comfort awaiting for you.
Of course I need to talk about the fantastic selection of food and drink thats available on their menu to order whenever you like. Don't worry you still get your standard cinema snacks like your popcorn and nachos but if you're feeling a little more peckish then you could always have a three course meal to go with it. By that I'm not exaggerating. You can literally order a full well cooked three course meal whilst you enjoy your film. They have a wide selection of starters to choose from including garlic bread as well as loads of options for your main ranging from pizzas, flat breads, their own signature burgers with sides to go with it. For the adults out there who wouldn't mind indulging in a drink, then their great wine and beer list is definitely go to.
Now something which many of you way be wondering is that are they operating during the coronavirus pandemic. Most certainly! Obviously with their own health and safety precautions are in place including masks to be worn whilst walking around outside the cinema screen and limited seats inside the theatre to follow social distancing.