Remembering Chadwick Boseman
On the 28th August 2020, Chadwick Boseman, famous for his role as Black Panther in the MCU, sadly passed away due to colon cancer which he had previously been suffering from.
Last Friday, our very own King T'challa tragically passed away after losing his battle to colon cancer. He had previously been diagnosed with colon cancer since 2016 and since then it grew to a more lethal stage 4 whilst still filming all his movies such as Black Panther, Da 5 Bloods and 21 Bridges. Chadwick Boseman constantly kept this a secret from the public eye and his death came as a shock to many fans around the world as non-one suspected that he was suffering from his condition. He still managed to film and continue all his ongoing projects during "during and between countless surgeries and chemotherapy," as stated from a tweet by his official Twitter handle.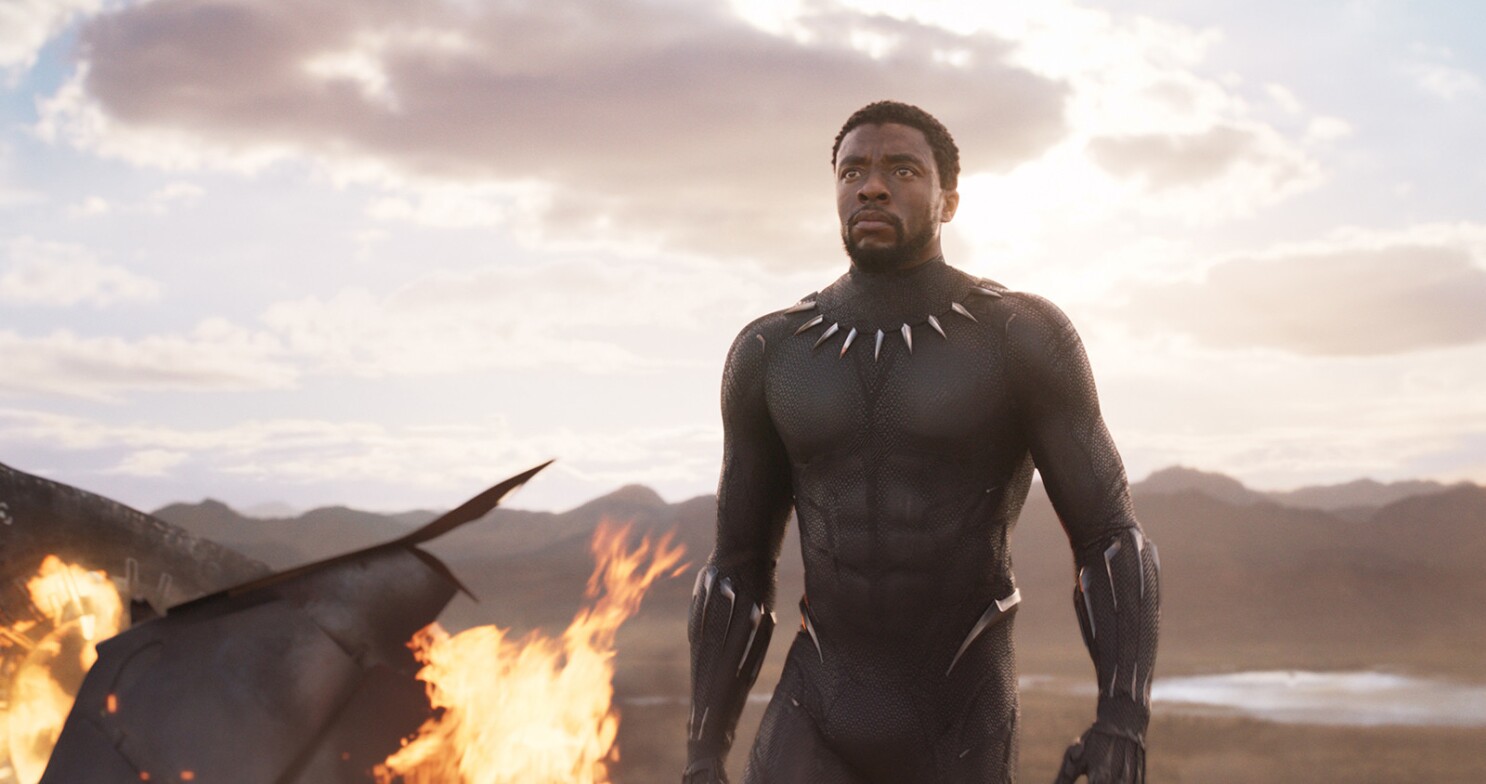 Not just to his movie fans, but to a majority of people around the world will not only remember him for his famous works and acting talents but for his continued inspirational personality but for constantly showing how beautiful life was and how he taught many people to always take in every minute of every day. During his acting career, he became a cinema icon for his forever developing talent and skills on the screen which fortunately led him to the Hollywood roles such as 42, The Express: The Ernie Davis Story, Black Panther as well as his most recent titles 21 Bridges and Da 5 Bloods. I think it's safe to say he was officially carved his name into the movie history books as his legacy will forever be known. Marvel's Black Panther was truly a celebration of African culture and the places where Wankanda took inspirational from.
However, since his death and shedding light on his battle with colon cancer, he has become a true fighter as all these years he was dedicated to bringing out his movies whilst continuing on with his cancer treatment and surgeries. He is the definition of a warrior as not once did he let his disease defy him and no one suspected anything like all this time he looked more than fit and healthy on screen and still gave 110% to every project he was involved with until the day he died.
After hearing about his passing, many of his fellow colleagues came together to honour him and give him a proper King's send-off. All his Marvel co-stars, including Marvel Studio president Kevin Fiege, went on explaining how his kind personality quickly spread across the set. Other celebrities worldwide also came to social media to discuss his passing such as John legend who described Chadwick being the bright light amongst everyone and how he committed to everything he did on and off-screen bringing such unique and originality to them. Additionally, Josh Gad also broke his Twitter silence on the matter and revealed one final beautiful text messages he shared with Chadwick Boseman. Even Lewis Hamilton, Formula 1 Mercedes-Benz driver, dedicated his pole position during qualifying and race victory last weekend to Boseman by giving the famous Wakanda salute at the end of the race.
CATCH THE RAIN

"If you are in Los Angeles, you woke up this morning to the rare and peaceful sound of steady precipitation. If you're like me, maybe you looked at the week's forecast and found that it's supposed to rain for three straight days; not without breaks of sunlight and reprieves of moist gloom, but yeah it's gonna be coming down like cats and dogs. Great. We're stuck inside these damn quarantines because of the COVID, and now we can't even get no sun in Cali. Come on now!

But now that the rain has stopped and today's storm has cleared, I urge you to go outside and take a DEEP breath. Notice how fresh the air is right now, after our skies have had a 3 week break from the usual relentless barrage of fumes from bumper to bumper LA commuters, and now today's rain has given the City of Angels a long overdo [sic] and much-needed shower. Inhale and exhale this moment, and thank God for the unique beauties and wonders of the day. We should take advantage of every moment we can to enjoy the simplicity of God's creation, whether it be clear skies and sun or clouded over with gloom. And hey, if the air is this clear right now, and it does rain tomorrow, I might even put jars and bins out and catch the rain. Throw that in the water filter and I have a water more alkaline than any bottled brand out there."
The message titled "CATCH THE RAIN" shared how precious every moment of life is and how the beauties of the world around us should not be taken for granted.  Josh Gad shared this message via social media along with an emotional video from his official Instagram account giving his condolences to his family and friends.
We at Cinema Lounge are of course heartbroken by the news as well. Chadwick was truly a great and genuine character who not entertained us on screen, but also off-screen as well. Our thoughts and prayers are with his family and friends at these very sad times and hope that his legacy will live on for years to come.