Movies Based On Video Games You Need To Watch
Movies based on classic video games are becoming more popular all the time and have some of the best CGI in them I have ever seen. Especially with the release of Ready Player One a few years back, that one for me had some fantastic CGI which I've seen nowhere else before in movies or TV. But as these kinds of movies grow, are they becoming a bit too far fetched at times and making them confusing for viewers instead of telling the story more clearly. So which ones are actually worth watching to give you the best viewing experience possible.
Warcraft
By now everyone should have heard of World of Warcraft one way or another. One of the most popular MMO games created and has appeared in movies and TV throughout many years. Now their massive online world has reached the big screens for the first time and has brought the world we have all spent hours playing into life. I do fear that this film could be one of those films whose storylines have got confusing for some people especially for those who don't know the Warcraft universe like many of us do. However, I do have to say that this movie has earned its spot on some of the best special effects and cinematography in a movie.
Tomb Raider
One of the most classic gaming franchises to ever exist. The Lara Croft series originated back in 1996 and ever since then it has developed into so much more. The most recent video games of Tomb Raider on the Xbox are for me the start of a new generation of Lara Croft as they, in my opinion, redesigned the franchise and gave it an all-new look. The 2018 film Tomb Raider also mimicked this new take on Lara Croft with stunning cinematography and non-stop action all the way through with mysteries waiting to be discovered.
Ready Player One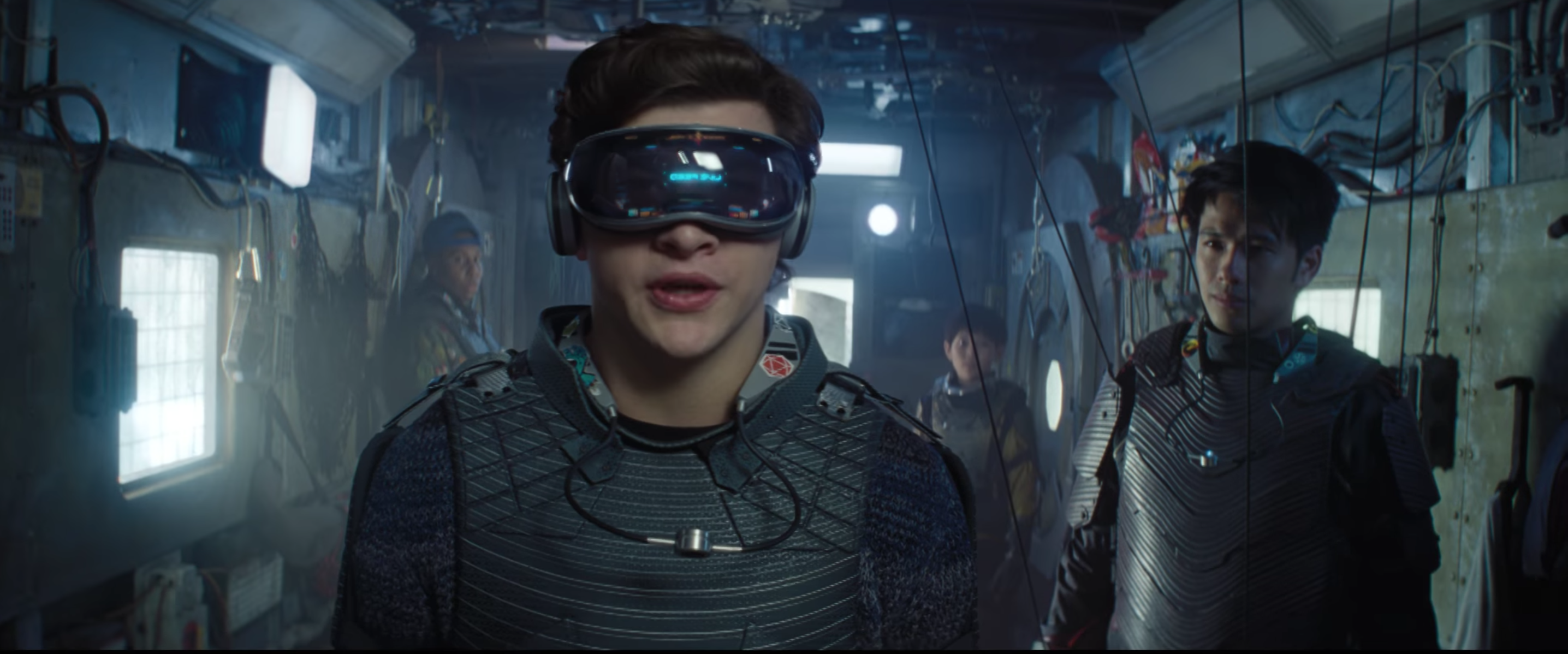 As I've previously mentioned at the beginning, Ready Player One has got to be one of the best movies ever with some of the best CGI and special effects I have ever seen. In addition, it also has a fantastic storyline which is not too slow or long nor confusing for any type of audience and executes it perfectly. One thing to note, unlike any other movie on this list, it isn't based on any particular video game but instead focuses on its own universe set in a virtual reality game which also includes famous video game characters.
Wreck-It Ralph

At night many video game characters finish their daily roles as their game's character in a local arcade centre and inhabit a power strip connecting each arcade cabinet known as Game Central Station. The family-friendly world about a video game character named Ralph who dreams about being one of the good guys for a change instead of the bad guy from his own game in an arcade. As he pursues his ambition, he encounters more than he asked for when he travels outside his own game and unravels the inner secrets of the arcade. A fun movie which all the family will enjoy including the characters own kind of comedy and many modern-day references everyone at all ages should recognise.
Detective Pikachu
We've seen many Pokemon movies throughout the years but nothing like this before. The first-ever live-action Pokemon movie brings the creatures we've all grown up with to life in Detective Pikachu. Of course who better to voice the quirky and comedic personality of Pikachu in the film than Ryan Reynolds who without a doubt pulled off the role perfectly. All Pokemon fans will have something to look forward to in here as this has defiantly been made for the fans with many Pokemon references featuring every minute.
I am Legend
I know what you're thinking right now. Tho isn't based on any video game. What does this film have to do with gaming? Well, let me explain. In my opinion, I am Legend features a lot of similarities with the popular Bethesda game series Fallout. Remember the dog from the movie? Well does it remind you of anything from the Fallout 4 by any chance? Plus the Fallout series would make a great movie so it's only right that I am Legend is featured on this list as it may remind a lot of fans of the game series like it did me. Even the storyline of the film sounds very similar to Fallout as each featured a sole survivor and a world taken over by a plague turning people into mutants or zombies if you will.