Every Song Featured In Guardians of The Galaxy
The Guardians of The Galaxy movies are known for featuring some of the best oldie songs out there which many people, especially the younger generation, may not know. So I thought providing you with a list with all the songs featured in their movies might be a good idea so you can enjoy them just as much as Starlord does. These pieces of music have been around for years and still to this day they are some of the best classics you can find and we will also be proving a Spotify link with all these songs in one playlist for you all to enjoy.
If anyone has seen The Guardians of The Galaxy movies then you have probably seen that Starlord is known for carrying around his MP3 player and blasting out classic songs at any given time whether there are in battle or just casually travelling through space. But what some of you, perhaps the younger audience, may not realise is that these songs are in fact oldie songs from back in the day which still to this day are some of the best pieces of music out there. Now, these songs which will be showcased below are only the licensed songs featured in the movies not any of the official pieces of music made solely for the film.
Guardians of The Galaxy
"I'm Not In Love"  –  By 10cc
"Come And Get Your Love"  –  By Redbone
"Go All The Way"  –  By Raspberries
"Hooked On A Feeling"  –  By Blue Swede
"Escape" (The Piña Colada Song)   –  By Rupert Holmes
"Moonage Daydream"  –  By David Bowie
"Fooled Around And Fell In Love"  –  By Elvin Bishop
"Cherry Bomb"  –  By The Runaways
"O-O-H Child"  –  By The Five Stairsteps
"Ain't No Mountain High Enough"  –  By Marvin Gaye & Tammi Terrell
"I Want You Back"  –  By Jackson 5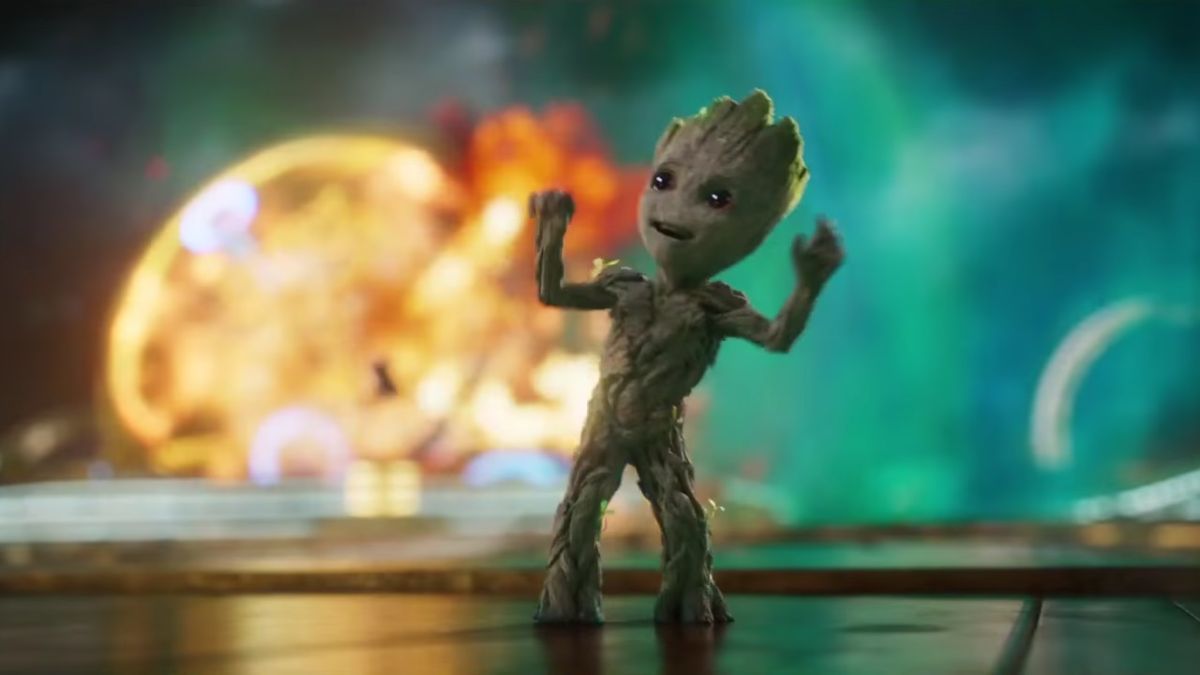 Guardians Of The Galaxy Vol.2
"Brandy" (You're A Fine Girl)  –  By Looking Glass
"Mr. Blue Sky"  –  By Electric Light Orchestra
"Lake Shore Drive"  –  By Aliotta Haynes Jeremiah
"The Chain"  –  By Fleetwood Mac
"Southern Nights"  –  By Glen Campbell
"My Sweet Lord"  –  By George Harrison
"Come A Little Bit Closer"  –  By Jay And The Americans
"Wham Bam Shang-A-Lang"  –  By Silver
"Father And Son"  –  By Cat Stevens
"Surrender"  –  By Cheap Trick
"Flashlight"  –  By Parliament
"Guardians Inferno"  –  By The Sneepers
Avengers: Infinity War
This song was featured in Avengers: Infinity War upon the Guardian's entry into the film.
"Rubberband Man"  –  By The Spinners
Find The Entire Playlist With The Songs Here