The Mandalorian – REVIEW
A Mandalorian bounty hunter embarks a quest to capture and deliver a valuable asset. This task doesn't prove easy however as along the way he faces many challenges and which test his skills and strength of new and old foes.
After the conclusion of the Last Jedi, we are needed another fresh instalment from the galaxy to keep us entertained. Luckily, The Mandalorian had released and was the next best option. Some people were hesitant about it at first but since watching the recent episodes, I truly don't know why some fans still feel this way about it.
The overall story follows the bounty hunter capture and delivers "baby Yoda" to contacts in the fallen Empire as he travels through the galaxy and overcoming each and every problem that faces him. The superb storyline really brings in new and old audiences no matter which trilogy they started from. I know that some movies and TV shows can either leave fans confused or bored as they are sometimes too slow or too fast but this one is just right and even shows some backstory about who the main Mandalorian protagonist is and why he is considered the best in his field. Up to now, it's too early to comment on the storyline as in the UK we have already been given 3 episodes but I assure you it was worth every minute and definitely can't wait for more.
All we can say is that nothing like this has been done before in the Star Wars universe as its something completely original and fresh just for the fans to experience. For me though, it wasn't necessarily the story which I enjoyed in particular but more of reliving the nostalgia feel from the Skywalker saga which we all are still attached too. This small reboot of the original trilogy is just what the fans needed and hoped for from this outstanding Star Wars spinoff with the exploration of old and uncharted planets. In addition to that, what I do like about that is it also contains references which any fan should know from the old films.
With all this in mind, it's great to see that the whole Star Wars universe as we know it is expanding with this new series with the additions of more interesting characters to meet and unexplored locations. I think its safe to say that from this we will also be gifted with more lore to learn about the franchise.
The cinematography is sensational for it being a TV show and looks equal to any of the Star Wars movies if not better. Take note of this as from what I've seen from any other TV show, the cinematography on there doesn't seem as good as anything you would find in the cinema so, in my opinion, this series as achieved something fantastic.
They could be a reason for this, however, The Mandalorian was originally shot as a movie before it became a series for Disney Plus. This now brings me onto my next point. Because of the fact that the series was first shot like a movie, they then chopped it up into the episodes we have today. The episode length is great and standard for a show of this capacity but because it has a lot in it it would be nice if the episodes were perhaps a little longer but I wouldn't criticise the entire show just of this small opinion. After each chapter, it leaves you hooked for what's to come next show but with no major cliffhangers and end each episode perfectly.
As mentioned before, the series reminds you of how you felt watching the Skywalker saga and its because the art style and overall theme of the show seem to resemble the original trilogy in some areas as a reminder of the pre sequel vibe it's trying to give out. Die-hard fans of Star Wars will be familiar with the classic weaponry used against old and new enemies alike with even new allies to meet along the way. So overall, I highly recommend watching it and believe that Disney and Lucasfilm have done a perfect job for what they have created.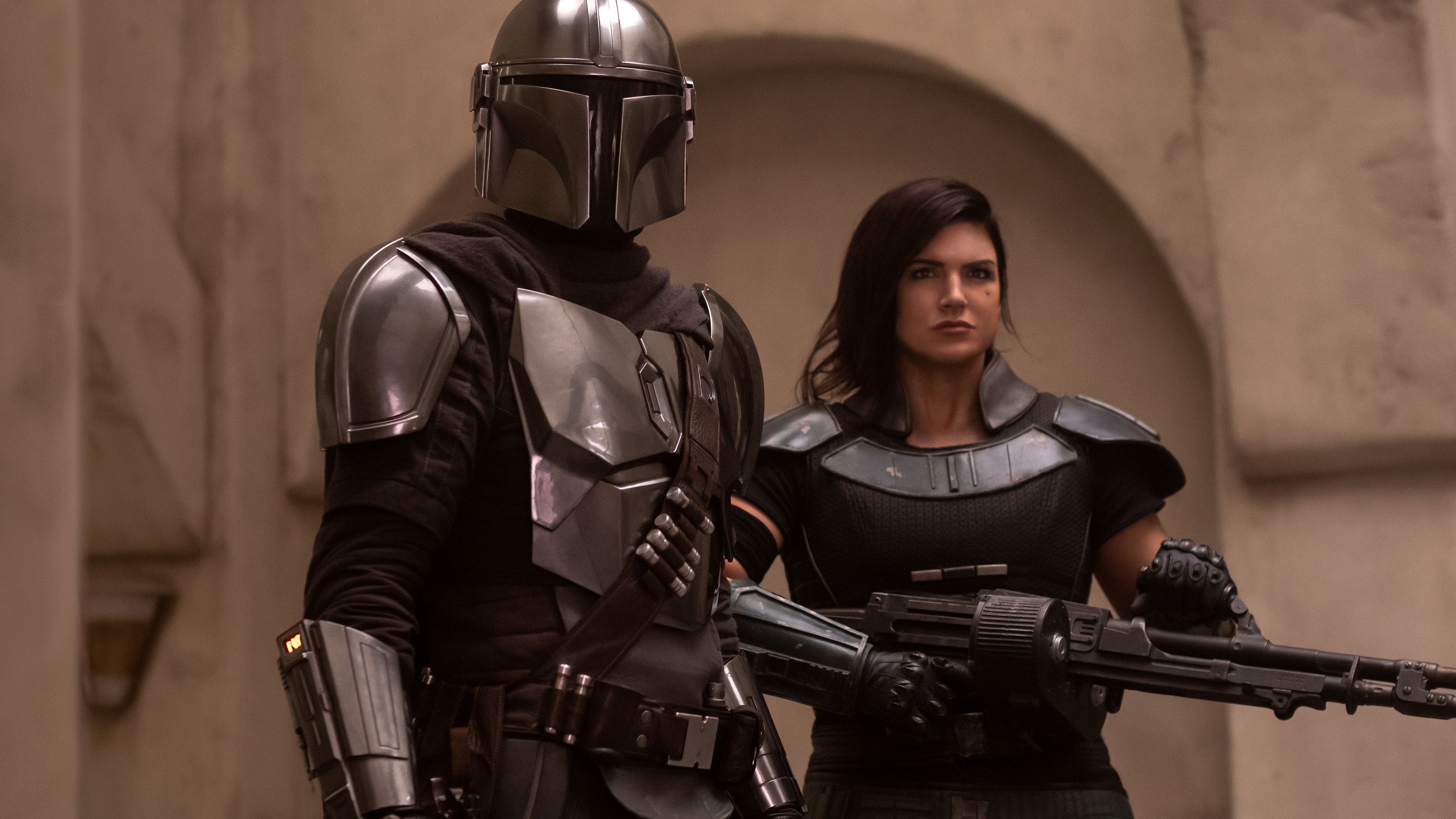 There isn't much to say about the acting as of yet meaning that we have only seen the Mandalorian in action and not much from any other character from the episodes we have so far. Although Pedro Pascal (The Mandalorian) really fits into his character and exercises the personality and lifestyle of this particular guild. The acting though from all characters so for as been exactly what you would expect from a Star Wars production.