Movies To Look Forward To In 2020
Happy New Year! Well, here we are. A whole new year awaits us in 2020 with brand new exciting movies and TV to look forward to and as well as many more titles to be announced later on ion the year. Don't know what they are to look forward to yet? No worries, we are helpfully compiled a list together of all the top movies to look forward to in 2020.
The Grudge
A horror movie about a cursed house which is haunted by a demonic ghost who sets his agenda on anyone who crosses into his house by a most violent death. Releasing January 24 2020.
1917
Set during the height of the Second World War. Two soldiers received what seems like impossible orders and have to cross into enemy terrorism to save over 1600 lives. One of these lives is the soldier's own brother which then turns into a race against time. Releasing January 10 2020.
Underwater
When unknown creatures invade a research station under the ocean the remaining members of the crew must find safety for their lives after their lab is destroyed by an earthquake. Releasing January 23 2020.
Bad Boys For Life
Two old-school cops team up takedown down one of the most dangerous drug cartels which are headed by a deadly leader. They work alongside the police and special forces units to help them go head to head with the leader. Releasing January 17 2020.
Dolittle
Based upon the original classic. Dr. John Dolittle lives by himself in a 19th-century manor house and his only companionship comes from his exotic animals which he houses on his land meaning that he posses the ability to talk to them. However, when news arrives that Queen Victoria has become ill, he must embark on a journey to an unadventured island to find the cure. Releasing January 17 2020.
The Last Full Measure
The true story about William H Pitsenbarger, a Pararesure medic in the Vietnam War, who saved sixty men in the Army's 1st Division but then has to sacrifice his life to save countless lives of others in the most devastating wars ever fought. However, years later a worker at the Pentagon requests that the War Hero receives a Congressional Medal of Honour but whilst investigating he puts his career on the line to seek justice for the fallen heroes. Releasing January 17 2020.
The Gentlemen
When an American Expatriate became rich by running one of the most infamous marijuana empires in London wants to cash out of his business he realises that it isn't so easy. Plots to take him down and claim his fortune arise from opposing enemies. Releasing January 24 2020.
Color of Space
Nathan Gardner and his family end up fighting a mutant extraterrestrial organism which can infect their minds and bodies after a meteorite lands in their front yard. With all this happening, this strange turn of events turns their lives into a techincolor nightmare. Releasing January 24 2020.
Birds of Prey: The Emancipation of Harley Quinn
Following on from the same universe as The Suicide Squad. After parting ways with the Joker, Harley Quinn joins forces with the superheroes Black Canary, Huntress and Renee Montoya to save a girl from an evil villain called Black Mask set in Gotham City. Releasing February 7 2020.
Fantasy Island
A supernatural horror film about the suspicious Mr Roarke when he makes the dreams of his guests at his island come true. However, things soon turn upside down when their fantasies turn into nightmares and have to now find a way of the island by solving its mysteries in order to escape before its too late. Releasing February 14 2020
Sonic The Hedgehog
When Sonic leaves his homeworld and travels to Earth for the first time, Dr. Robotnik tries to capture him for his powers to be able to take over the world. Fortunately, Sonic soon befriends his human ally Tom Wachowski where they must now join forces to put an end to Dr. Robotnik. Releasing February 14 2020.
Pixar's Onward
An animated film about two teenage elf brothers who go off on a journey to discover the magic left in the world so they can spend just one last day with their father who died when they were too young to know. Releasing March 6 2020
The Way Back
A former widowed basketball star who lost everything including his family due to addiction who attempts to make a comeback by becoming the coach of an ethnically mixed high school basketball team. Releasing March 6 2020.
Bloodshot
This fantasy adventure is about marine Ray Garrison who was murdered along with his wife however he was resurrected by a group of scientists but this time he has come back with superhuman capabilities. He becomes a biotech killing machine with the enhanced nanotechnology and begins training to learn his new powers. After remembering what happened with his wife, he sets out to seek revenge. Releasing March 13 2020
The Informer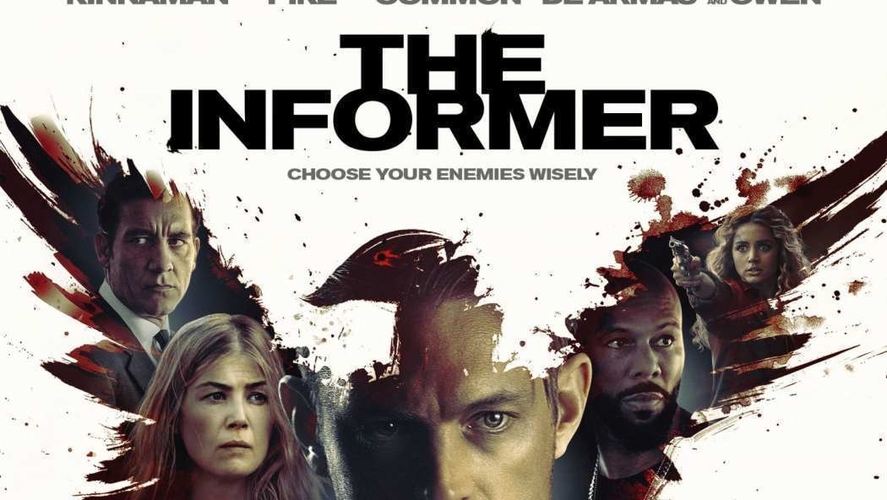 An FBI operative is tasked to take down one of New York's most powerful crime bosses, the General, using the skills from his time in the special forces. However, when he gets caught in the crossfire with the death of an undercover cop he is forced to return to prison. He then plans to escape to finish what he started to save himself and his family. Releasing March 13 2020.
My Spy
After a girl discovers that JJ is spying on his family on a routine operation, the girl promises to not blow his cover if he teaches her how to become a spy. During their time together, the girl shows JJ that you don't need much experience to outsmart even the best of agents. Releasing March 13 2020
A Quiet Place: Part II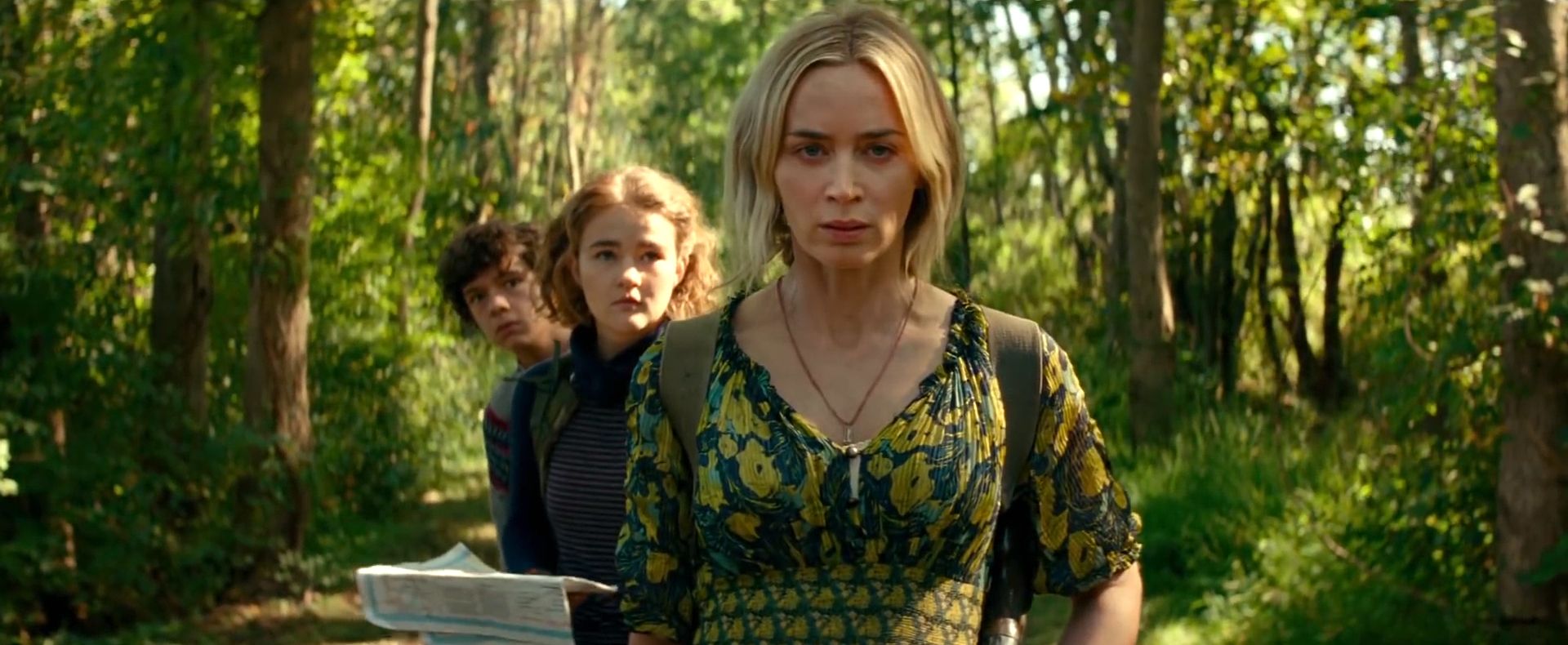 Set after the devastating events from the previous instalment. The family has no other choice but to set out and venture into the outside world. Facing the horrific creatures still out there along with a few other nasty surprises for them. Releasing March 20 2020.
Mulan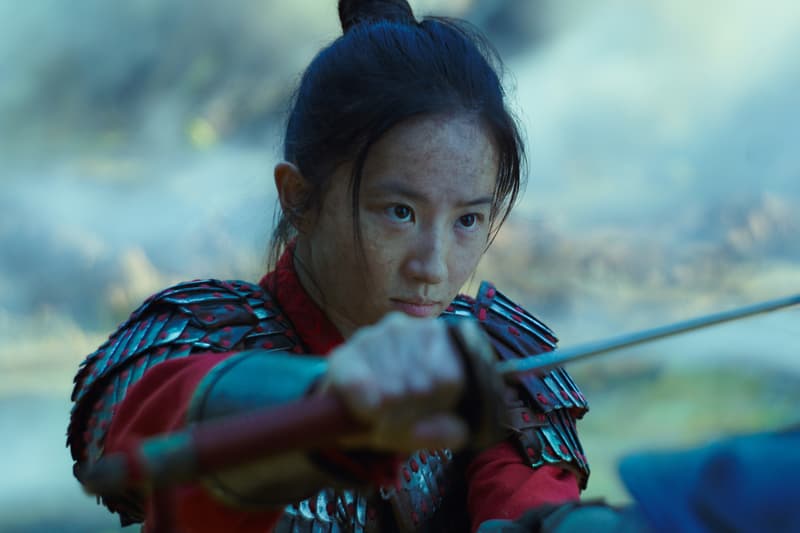 A live-action take on the classic Disney original. Mulan disguises herself as a man so that she can battle the invaders of China in an attempt to save her father from the Imperial Army. Releasing March 27 2020.
The New Mutants
An X-Men spinoff. Magik, Wolfsbane and others discover that they are teenage mutants and comes to terms with their superpowers. Because of their powers, they have to stay at a secret facility to receive help. Releasing April 3 2020.
Peter Rabbit 2: The Runaway
Following the events from the previous film. Peter can't seem to shake off his reputation of being the most mischievous out of the group. Peter then leaves the garden and goes off into the real world where he finds that mischievous is appreciated if you know where to look. Releasing April 3 2020.
No Time To Die
James Bond returns once again to rescue a kidnapped scientist. He then soon finds himself on the trail of a mysterious villain armed with some deadly technology at his fingertips. Releasing April 10 2020.
The Secret Garden
Young British girl losses her family due to an earthquake in India and is sent to live in England as an orphan with her Uncle in his castle. She soon discovers a garden on the land and sets out to explore its secrets. Releasing April 17 2020.
Black Widow
The next movie in the MCU set in the past about the S.H.I.E.L.D agent Natasha Romanoff. It explores her early past and what events took place which led her to become the Black Widow we all know today. Releasing May 1 2020.
Scoob!
An animated take on the classic Scooby-DOo franchise we all love. However, it focuses more on Scooby himself as we get to see his origins for the first time as shown by the images as Scooby as a puppy and the gang also learn about the legacy of Scoob and that his destiny is greater than anyone could have thought off. Whilst all this is going on, the gang also is challenged by trying to stop the plot where a ghost dog called Cerebus becomes a huge threat to the world. Releasing May 15 2020.
Fast & Furious 9
The next instalment in the Fast & Furious franchise.  However, the plot so far is unknown to us. Releasing May 22 2020.
The SpongeBob Movie: Sponge on the Run
A new movie for the popular cartoon where this time SpongeBob and Patrick travel to the lost Atlantic City to find out what happened to SpongeBob's pet snail Gary and who kidnapped him. Crossing danger everywhere, they learn that friendship is the key to victory. Releasing May 22 2020.
Wonder Woman 1984
Wonder Woman is yet again tasked with another mission on Earth. She goes head to head with a villainess known as the Cheetah who possesses superhuman strength and agility. Releasing June 5 2020.
Pixar's Soul
Another titile from Pixar this year about a middle-school music teacher who dreams of playing at the famous New York jazz club The Blue Note. One step seems to send him where he is forced to think about what it really means to have a soul and where he is paired with 22, a soul, who helps him on his way. Releasing June 19 2020.
Top Gun: Maverick
After Pete Mitchell serves more than 30 years of service in Navy as one of their top aviators. He finally finds himself living the life he wants where he now works as a courageous test pilot and starts to train the next set of Top Gun graduates for a specialised mission which the likes of any other pilot has never seen before. Releasing June 26 2020.
Free Guy
Set in an open-world video game similar to Grand Theft Auto, an ordinary bank teller finally breaks character and realises that he is just another NPC character in the game Free City which will soon go offline. He then adventures onwards to try and save his city before its too late in this comedy action film. Releasing July 3 2020.
Minions: The Rise of Gru
The next movie in the Minions movies and where they have now found the villain they want to serve and help him on his way to becoming where he is today. Releasing July 3 2020.
GhostBusters: Afterlife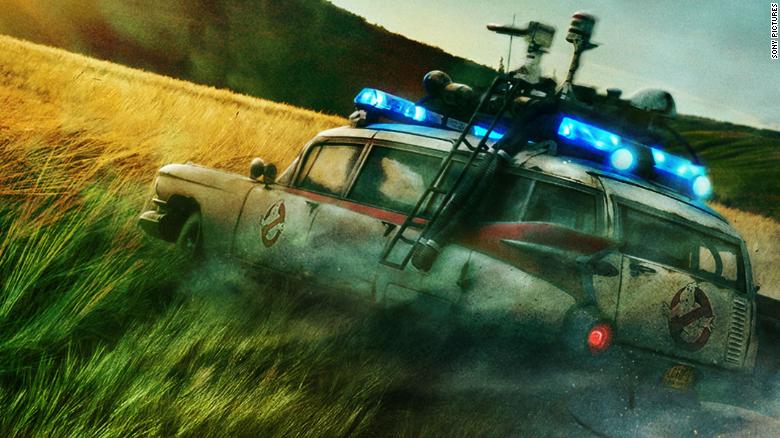 When a mother and her two children move to a new town. The family discovers that they have family ties which connect them to the original GhostBusters. Their grandfathers secret legacy is finally told. Releasing July 10 2020.
The Purge 5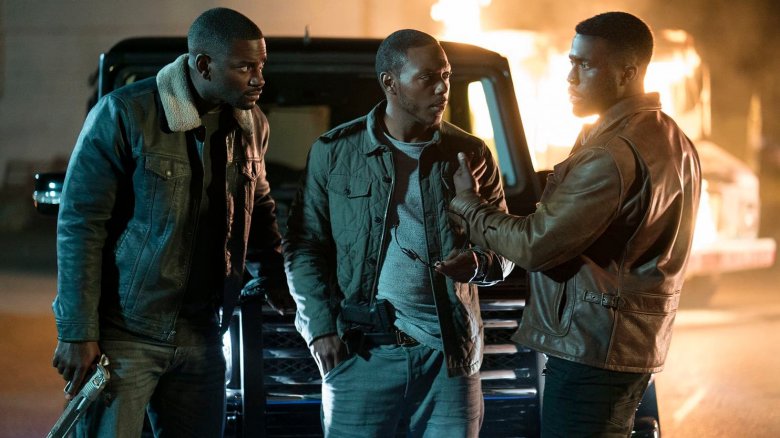 The plot of The Purge 5 is currently unknown. This will be the fifth and final instalment in the Purge movie series. Releasing July 10 2020.
Jungle Cruise
This adventure film is based on the Disneyland theme park ride with the same name. The movie is about an Amazon-jungle expedition with a charismatic riverboat captain and a determined explorer on her own research mission. Releasing July 24 2020.
The Hitman's Wife's Bodyguard
The plot currently is unknown but it is a sequel to 2017 The Hitman's Bodyguard starring Ryan Reynolds and Samuel L.Jackson. Releasing August 28 2020.
Monster Hunter
Based upon the video game series 'Monster Hunter' by Capcom. Lt Artemis and her soldiers and transported to a world far beyond ours and has the shock of her life when she realises that the world is inhabited by monsters which have incredible powers and must team up with other allies in order to survive this unforgiving world. Releasing September 4 2020.
The Conjuring: The Devil Made Me Do It
The famous paranormal investigators Ed and Lorraine Warren once again try and uncover the truth behind a mysterious demonic murder case. Releasing September 4 2020.
The King's Man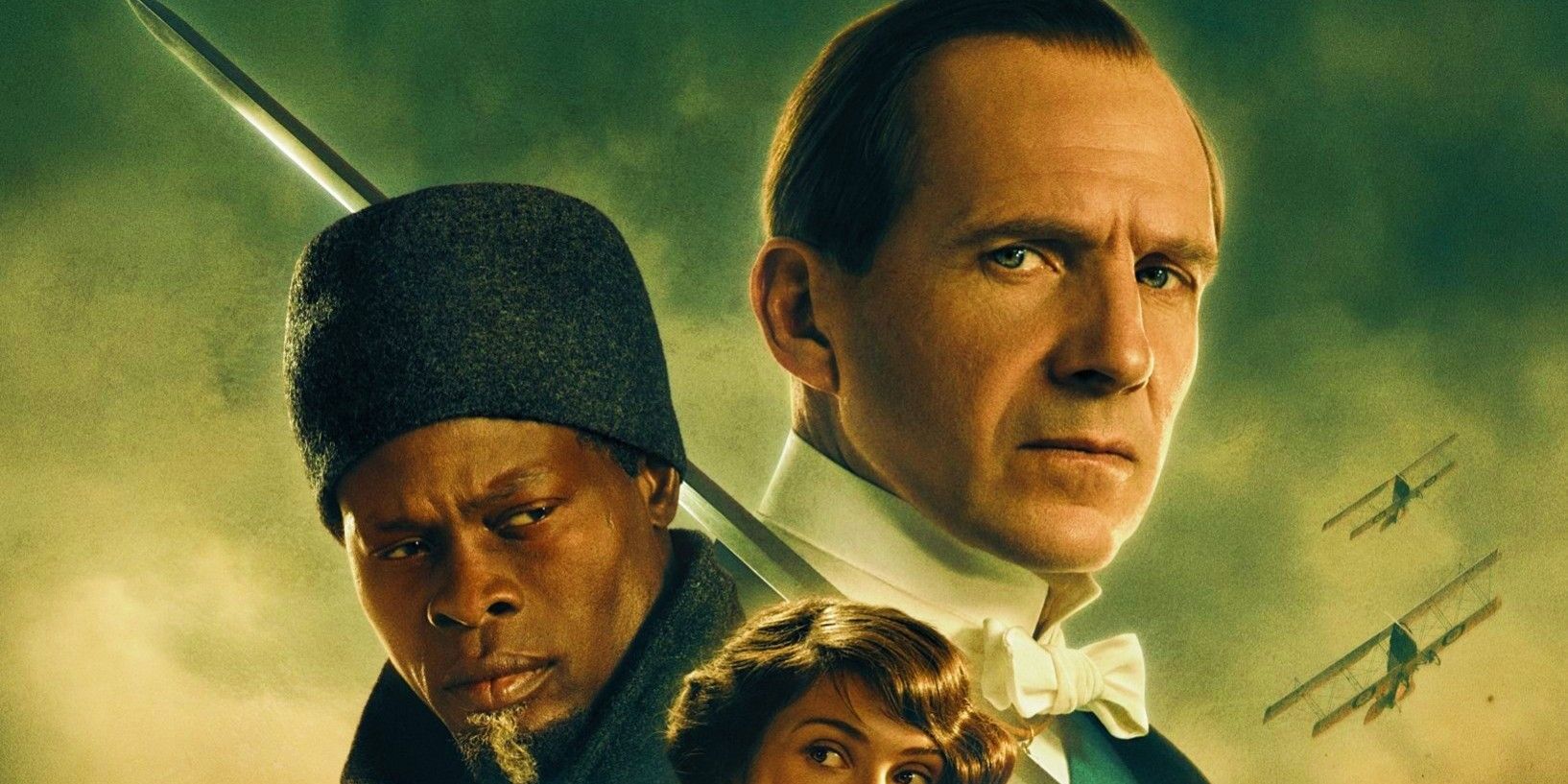 A prequel to the Kingsman movie series about the collection of history's worst criminals and masterminds conforming together to plot a war which would wipe out millions of innocents. However, one man must rise above the challenge at a race against time to stop them. This time we get to discover the origins of the Kingsman intelligence agency and how it was brought up. Releasing September 18 2020.
Venom 2
The sequel to 2018 Venom based upon the Marvel character Venom. The plot currently is known at this stage. Releasing October 2 2020.
The Eternals
The Eternals is an upcoming superhero movie based on the Marvel characters with the same name. The plot currently is unknown. Releasing November 6 2020.
Godzilla VS Kong
Two of the most fearsome and dangerous monsters came face to face and square off in a never before seen epic battle. However, the monsters also have to watch out for humanity threats as the humans plan to take down both creatures once and for all to reclaim their planet once again. Releasing November 20 2020.
Happiest Season
A young woman plans to finally propose to her girlfriend whilst on a family vacation. However, one problem still remains her partner hasn't come out to her conservative parents yet in this romantic comedy. Releasing November 20 2020.
Raya and The Last Dragon
An upcoming Disney animated fantasy film. Set in a wonderful realm called Lumandra which is a brilliant artistic take on our Earth today. It is still inhabited by an ancient civilization and a warrior known as Raya is determined to find the last remaining dragon there is. Releasing November 25 2020.
West Side Story
An adaptation of the 1957 musical about two lovers Maria and Tony who have suddenly found themselves in the battles between their gangster families. Before this feud leads to something more serious, Maria enlists Tony to help end the fight. Releasing December 18 2020.
The Croods 2
The prehistoric family the Croods are back again however are challenged by another rival family who came to be better and more evolved than them. Releasing December 23 2020.
Tom and Jerry
Tom and Jerry are back in an all-new 3D animated movie. The story is about the classic rivalry between Tom and Jerry. However, they now gather together their belongings and head towards the big city for an all-new adventure. Releasing 23 December 2020.