Is Wizarding World Gold Worth it?
The new Wizarding World Gold subscription by J.K Rowling for the fans of the Harry Potter universe has been out for some time now and for £60.00 annually you get access to a whole range of exclusive benefits just for gold members. However, some may argue that the price isn't worth it but as a gold member, I will tell you why it is defiantly worth it if you're a massive Harry Potter fan like me.
Free Personalised Weapon Gift
Upon activating your first subscription to Wizarding World Gold, you are given the option to order your free welcome gift which is personalised with your house colours and name throughout. It's a book known as 'Keys and Curios' and throughout the pages with each calendar month on them and around shows things in the Harry Potter and Fantastic Beasts universes that relates to that month starting with the month of when you're first ordered it. Scattered throughout the pages as well as little personalised surprises. For example, you'll see a birthday message on your birthday month.
All 7 Harry Potter E-Books Free
Another nice perk which I think will definitely sell the experience for people. You can always read Harry Potter wherever you go now as for the duration of your membership you'll receive all 7 Harry Potter books digitally for absolutely nothing.
Exclusive Discounts
If you're like me and love to spend your earnings on everything related to the Harry Potter world. The main online shop for the Wizarding World will now give gold members an exclusive 20% off anything you purchase. Along with that, all the Harry Potter locations will also give you a discount such as a Platform 9¾ store in London's King Cross which will give you a 10% discount. The Warner Bros Studio tour shops will also give you 10% off anything. Something which not many people may know about but the MinaLima, the graphic designers for the Harry Potter films, store will also give you a small discount of 10%. The Wizarding World sites in America as well also give you the chance to purchase a vacation package which will save you more money.
Priority Tickets
One of my favourite perks of the subscription is that the Warner Bros Studio tour, Harry Potter and the Cursed Child and other Wizarding World events save some tickets just for Gold Club members. This means that if tickets are sold out then its always best to check the gold availability to see if they are any priority tickets left.
Exclusive Events & Content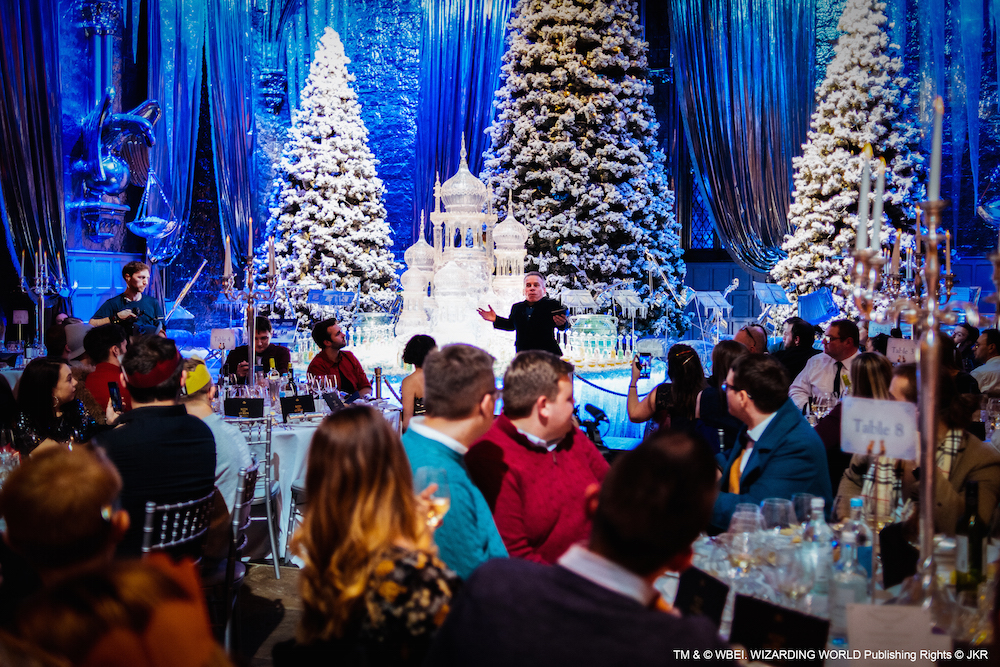 You are also entitled to exclusive events such as Warner Bros Studio Tour Wizarding World Gold Parties where you can have a meal in the great hall along with other surprises such as special guests. You'll also be given the chance to purchase some exclusive content such as a series by MinaLima on how they made the props and graphics for the Harry Potter series. As well as that, there's also thousands of content for you to unlock on the Wizarding World app with your passport. Finally, if you head on over to any of the Wizarding World locations and show the staff the gold shield on your passport then you'll get the opportunity to get some special Wizarding World badges.