Top Gifts For Movie Lovers
Well, Christmas is right around the corner and people are already diving into their Christmas shopping just in time for everyone to have the gifts they want. So what no other time than now to give to you our top gifts for all you movie lovers out there.
AppleTV HD / 4K
Apple's very own streaming service which definitely delivers. It gives you access to a variety of TV shows, movies, live sport and loads more to enjoy including Apple's own original shows. The ability to stream your favourite shows from the BBC, ITV, All 4 or any of the popular channels in the UK from the AppleTV box giving you the ease of access so you don't have to mess around swapping streaming services all the time. It has been known from time to time that originals from different streaming platforms haven't been the best but I can assure you that the originals you'll find on AppleTV are fantastic with high quality acting from some of the well-known people in the industry. The standard AppleTV box is priced around £179.00 or £199.0 for 674GB.
Movie Scratch off Poster
This may be an unusual item that not many people may be aware off but personally, this is a fantastic little gimmick to have in your room if you happen to watch movies often. You can find hundreds of these posters online with different designs and different movies on them. The overall idea of these is that they are usually 100 famous movies with its icon greyed out and once you have watched it you can scratch the greyed out area on the movie you've seen and it will reveal an icon which resembles the film and the main aim is to try and watch all 100 movies on that poster.
The Infinity Saga Collector's Edition – Limited Edition
The most perfect gift you could give anyone who is a big-time Marvel fan. The Infinity Saga Collector's Edition contains all 23 MCU films within the Infinity Saga along with a design on each case which makes up a cinematic image when placed inside its box. All 23 Individually packed 4K UHD and Blu-ray Art Cases for each movie. An exclusive bonus CD which isn't available anywhere else which includes never before seen deleted content, extended scenes and more. A special Matt Ferguson (Artist) lithograph piece of artwork only included in this edition. A signed letter from Kevin Fiege (President of Marvel Studios) and a specially designed box which on the top has been signed by some familiar names in the recent Avengers movies. This is a Marvel fans dream but however, they are limited in numbers. There is a slight problem if you are thinking of buying one, the price is a whopping $550 as it seems like they are only available in the United States.
Amazon Fire TV – Alexa Voice Remote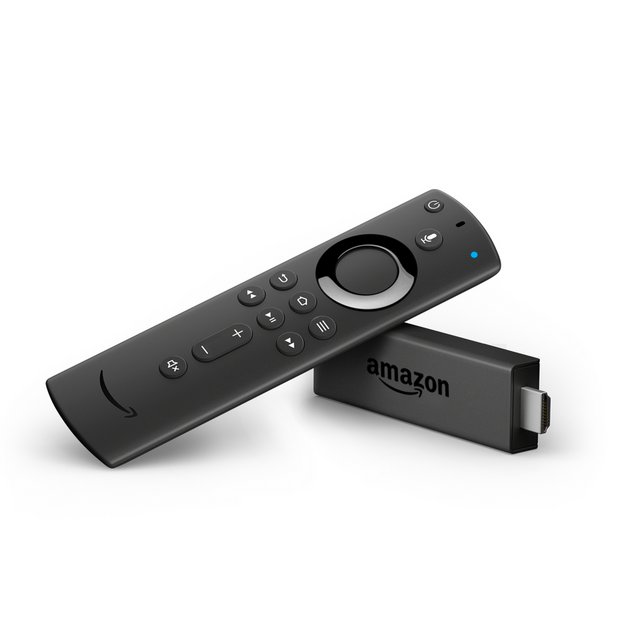 The perfect TV streaming service alternative to your standard Sky and Virgin as it includes a one time purchase and you have an endless supply of content at your fingertips. One feature which I do think will make it sell is the Alexa voice remote meaning that you no longer have to search yourself for anything. Just ask Alexa to open it for you. Not only will you discover the hundreds of movie and TV choices you'll have but also thousands upon thousands of games and apps to download such as Amazon Music, Sky News, YouTube, Twitch and plenty more to enjoy. You still get all the benefits of your Amazon Prime Video account as well as your Netflix subscription and more all in one place. These retail at around £19 to about £20.
Star Wars Archive
A special book covering the making of the original trilogy by George Lucas. Discover movie-making secrets and never heard before facts whilst producing the classic Star Wars trilogy we all know to this day. Look forward to exclusive interviews with George Lucas himself and also fully illustrated script pages, production documents, concept art on the original films, storyboards for the films and on set photographs and stills to see what life was really like behind the scenes. However, this also has a high sale price at over £100.